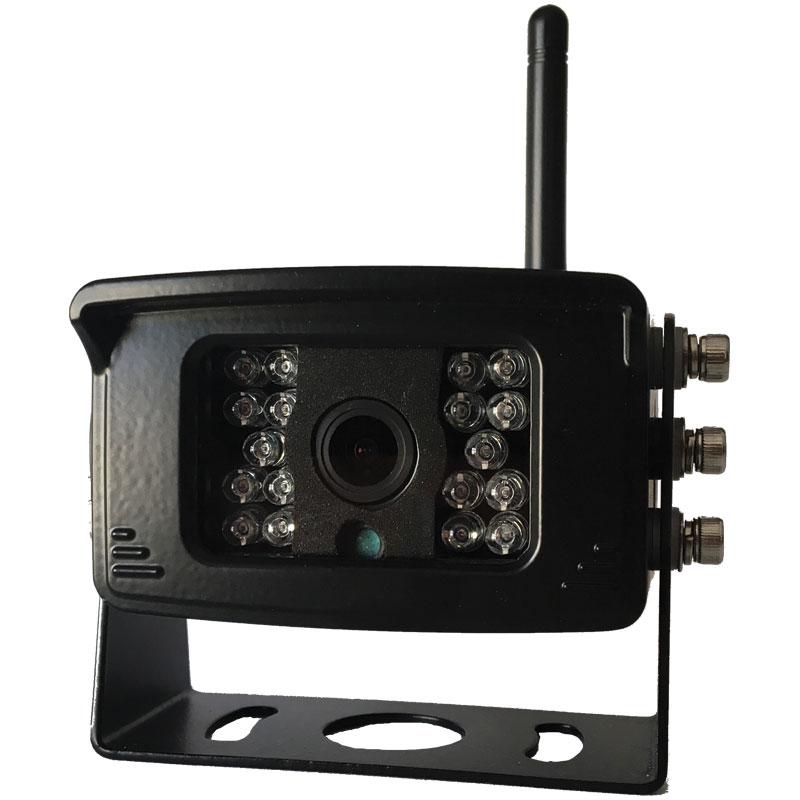 Rugged Wi-Fi Camera
$410.00
$340.00
Price excludes GST

Quantity:
The Farmscan Rugged Wi-fi IP camera is our Wi-fi to mobile camera system. It's designed to be a more permanent solution compared to our portable device. Use a single camera to mobile device or add multiple cameras by creating your own "network" with a Wi-Fi router.

The rugged device is powered by 12v and can easily be installed where conventional wired cameras are used. - Even use around your house or sheds. - The uses are endless! Cameras can be viewed on your mobile and tablet devices. Apple or Android - works great either way!
TYPICAL APPLICATIONS
Great for Caravaner and campers
Horse trailer/float owners
Great for reversing trailers and hitching
View oncoming vehicles when transporting farm machinery
Multiple cameras can be added to a "Network" on a Wi-Fi Router
Add a 3G HotSpot and enable the remote viewing option ! 
Add this camera to your Intelligent Ag Wireless Blockage & Flow Monitor system - One less screen in the cab!
Use around the home or shed
MULTIPLE CAMERAS
Want to add more than one camera? - No Problems.
With a Wi-Fi Router you can and add more cameras to create a network for your vehicle. 
GREAT ADD-ON TO THE WIRELESS BLOCKAGE MONITOR
Do you own a Wireless Blockage Monitor? - The one on the iPad?
GREAT! - Just add the cameras to the existing "IASBlockage" network, (The white TP-Link is your router) Open the camera APP and get viewing. The IASBlockage APP will still alert you to blockages even if you are not in the APP. Just double tap your home button to swap between to the two. FREE & PAID App's are available.


WHAT'S THE DIFFERENCE BETWEEN THE FREE & PAID APPS?
FREE App
 The Free app allows you to easily Add/Manage/View & Configure your Rugged Wifi IP Camera. It allows for a simple view of each camera. Select & View. 
This App is an essential tool.
PAID App
 The Paid allows for live streaming of each camera on one screen. The app comes in 
two versions
. One with ads (free) and by upgrading you can remove the ads. This app requires you to manually add each camera. But don't worry, Instruction guides are provided with each camera and an easy Youtube video are also available. (Takes less than 2mins to add the camera to the app) 
NB: When connecting multiple camera a Wi-Fi router is required.