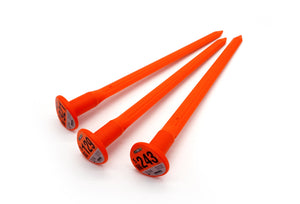 To extend your HAYTECH system, simply add more probes as required. These are sold in packs of 10 probes.

How many probes do I need? 
The safest plan is to place one in each bale. However, even monitoring a portion of the haystack will increase security and peace of mind compared to manual temperature sampling.