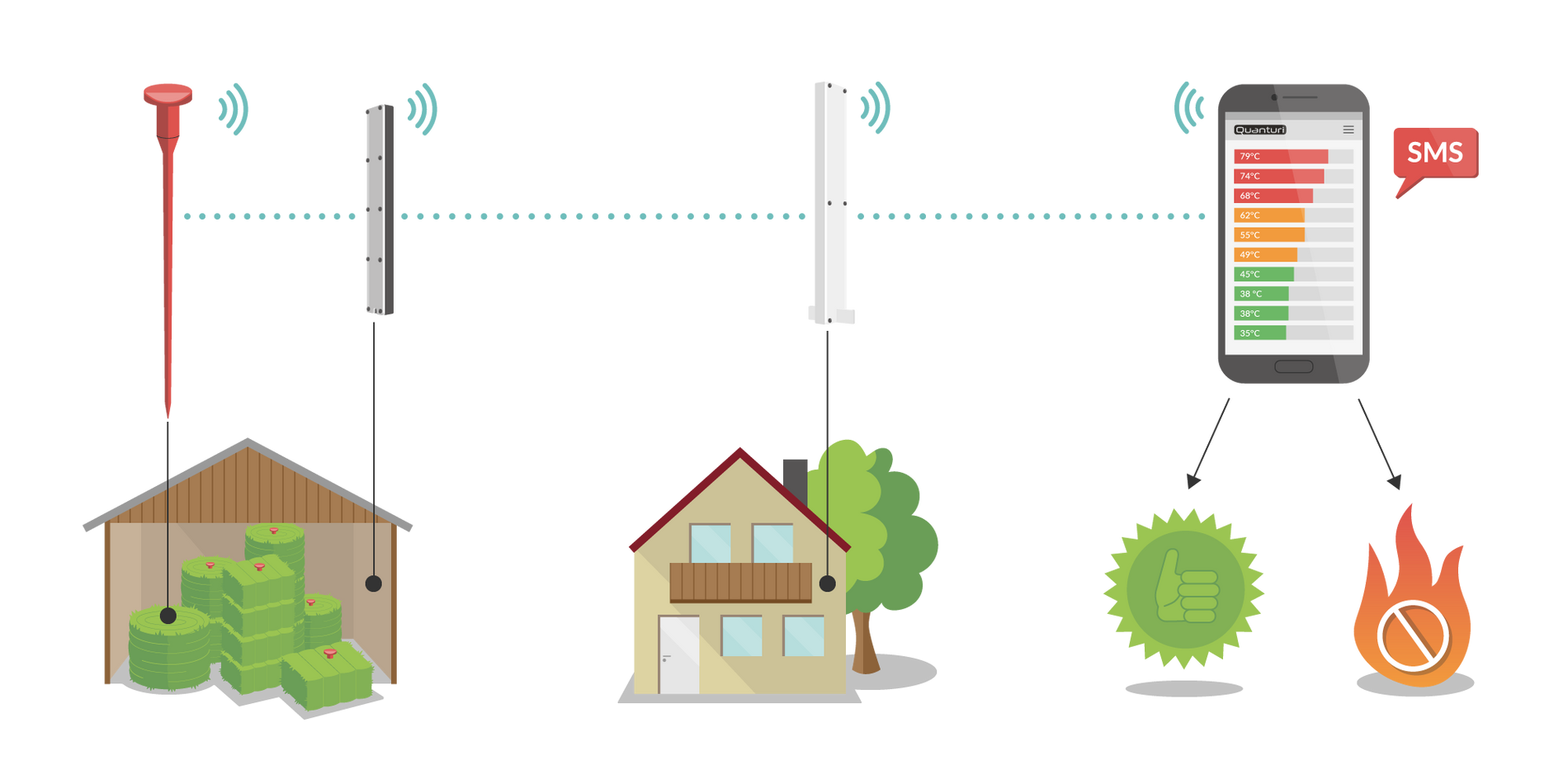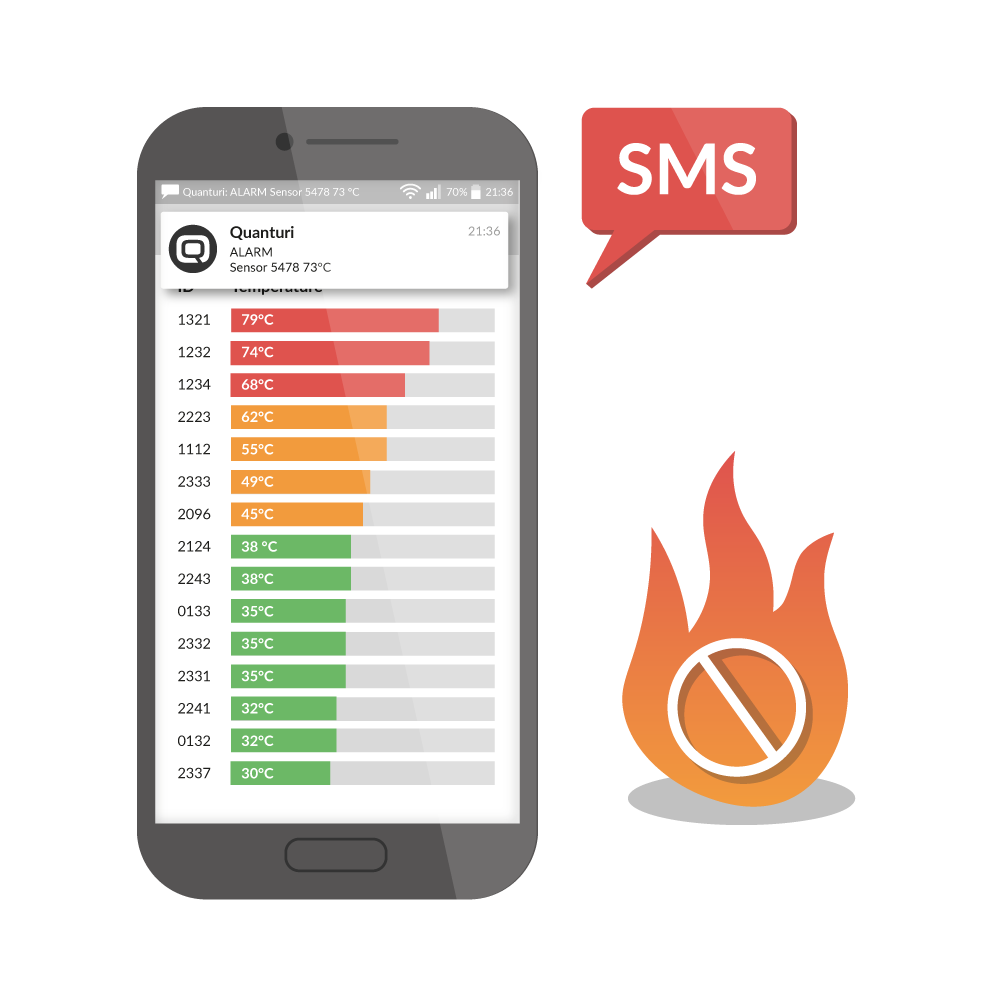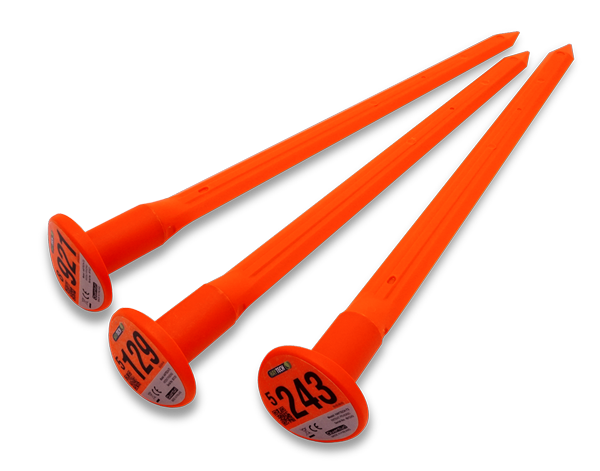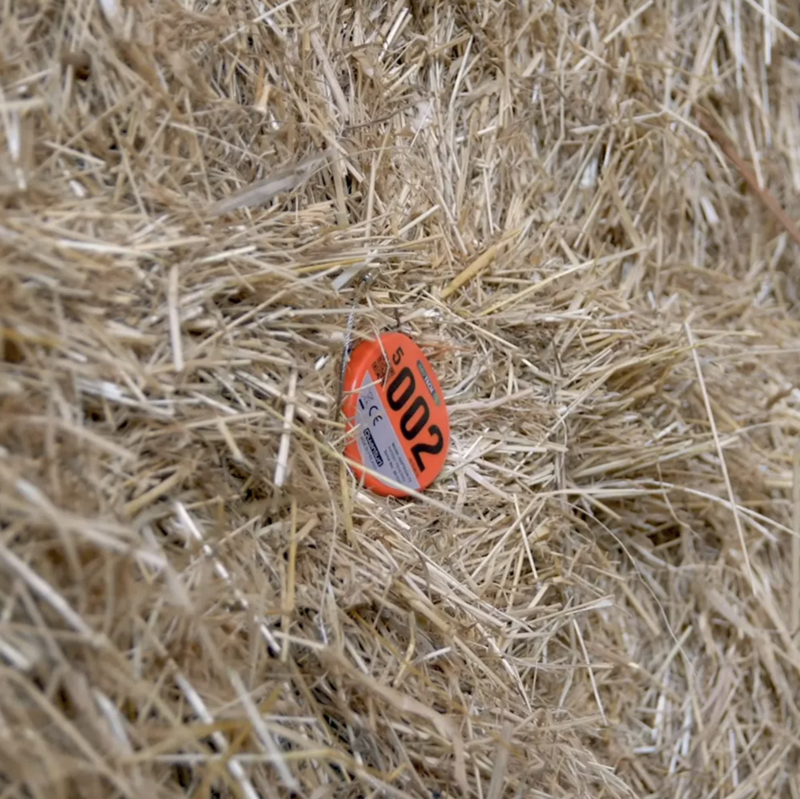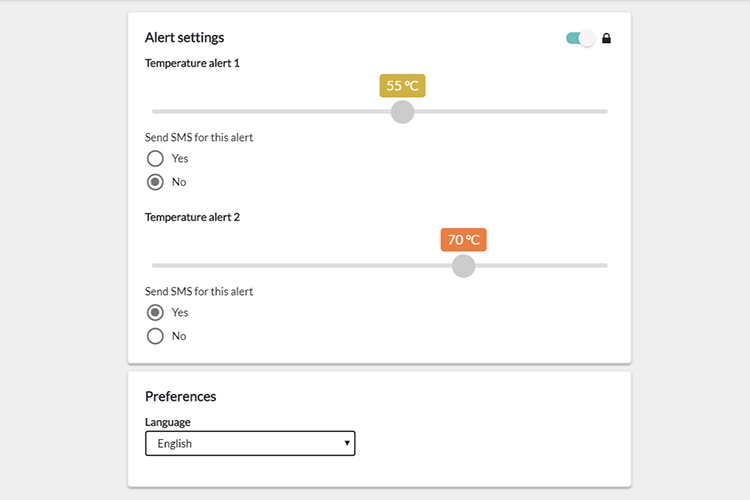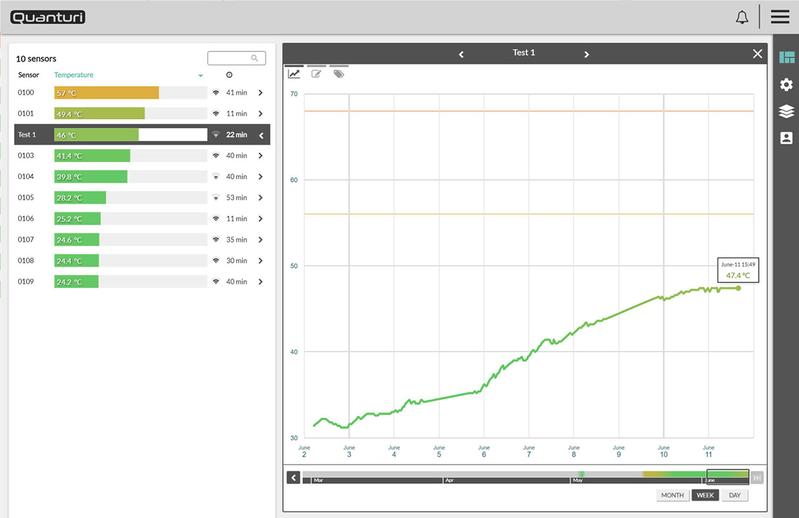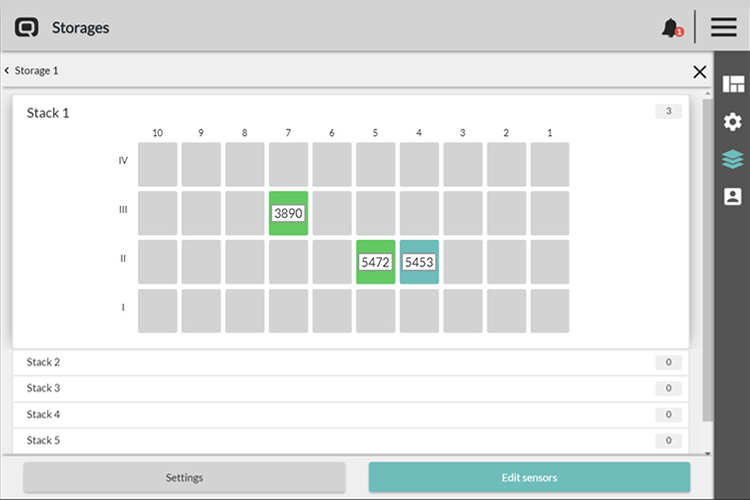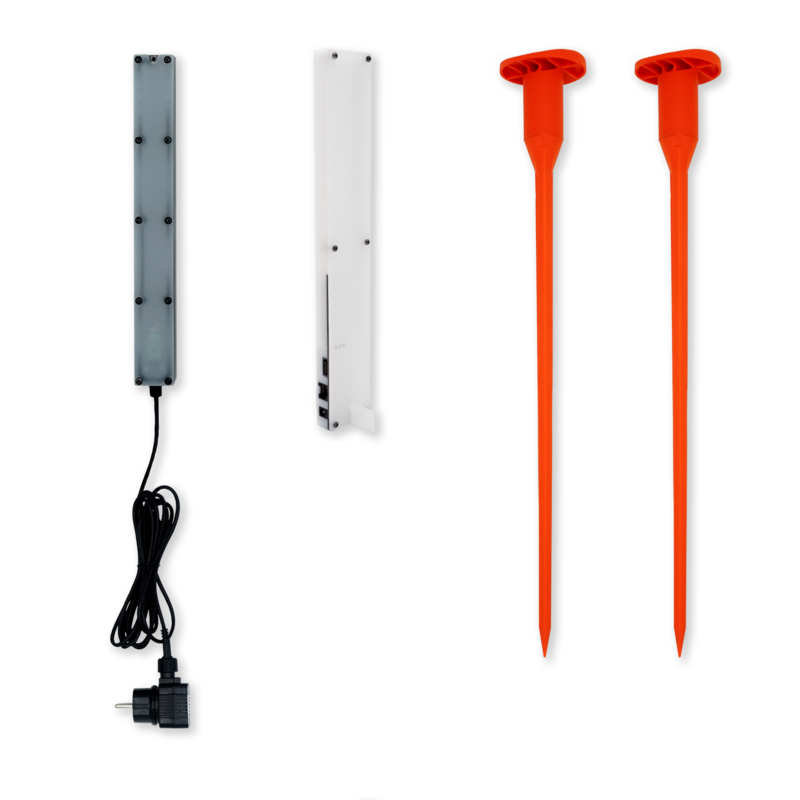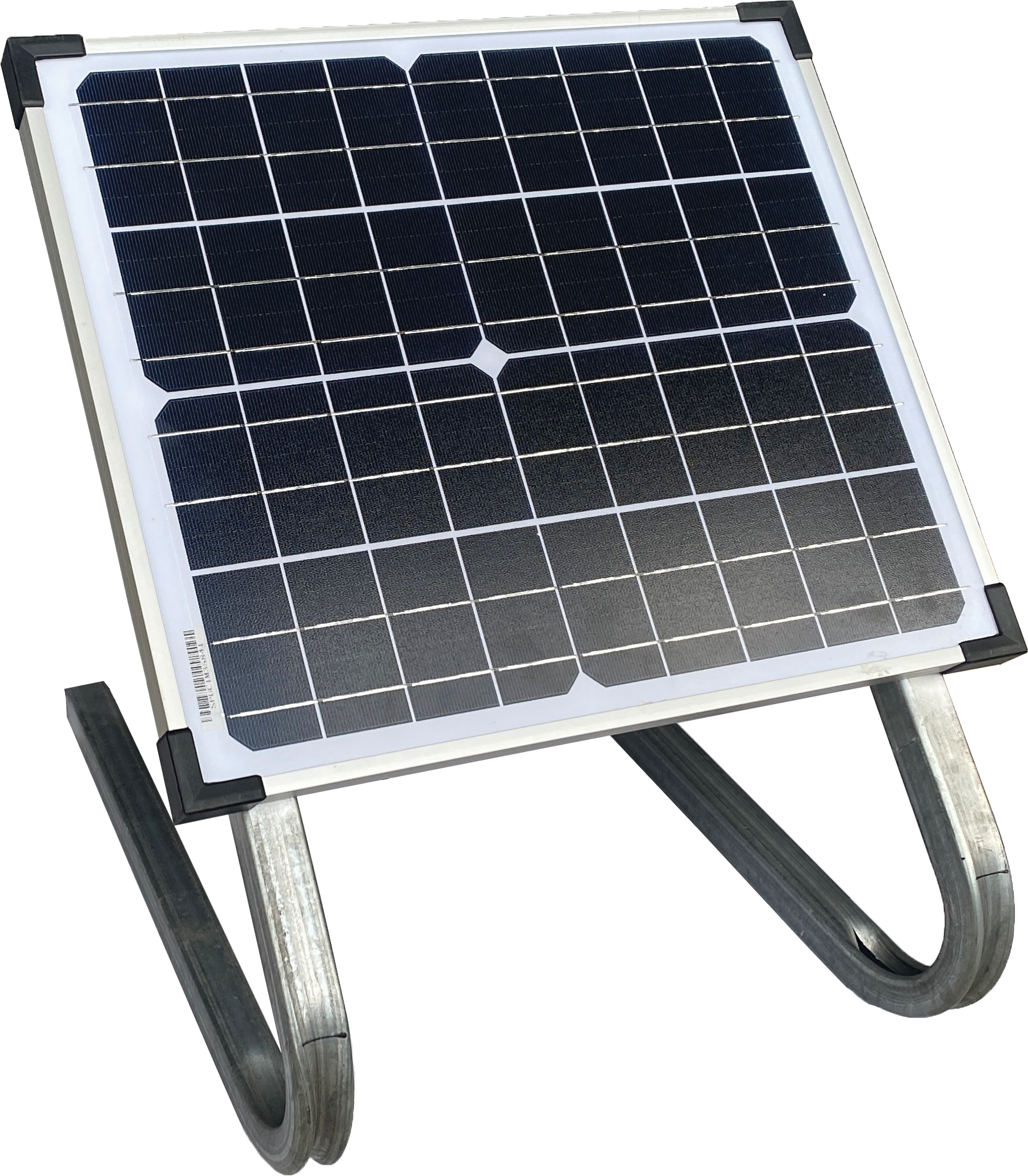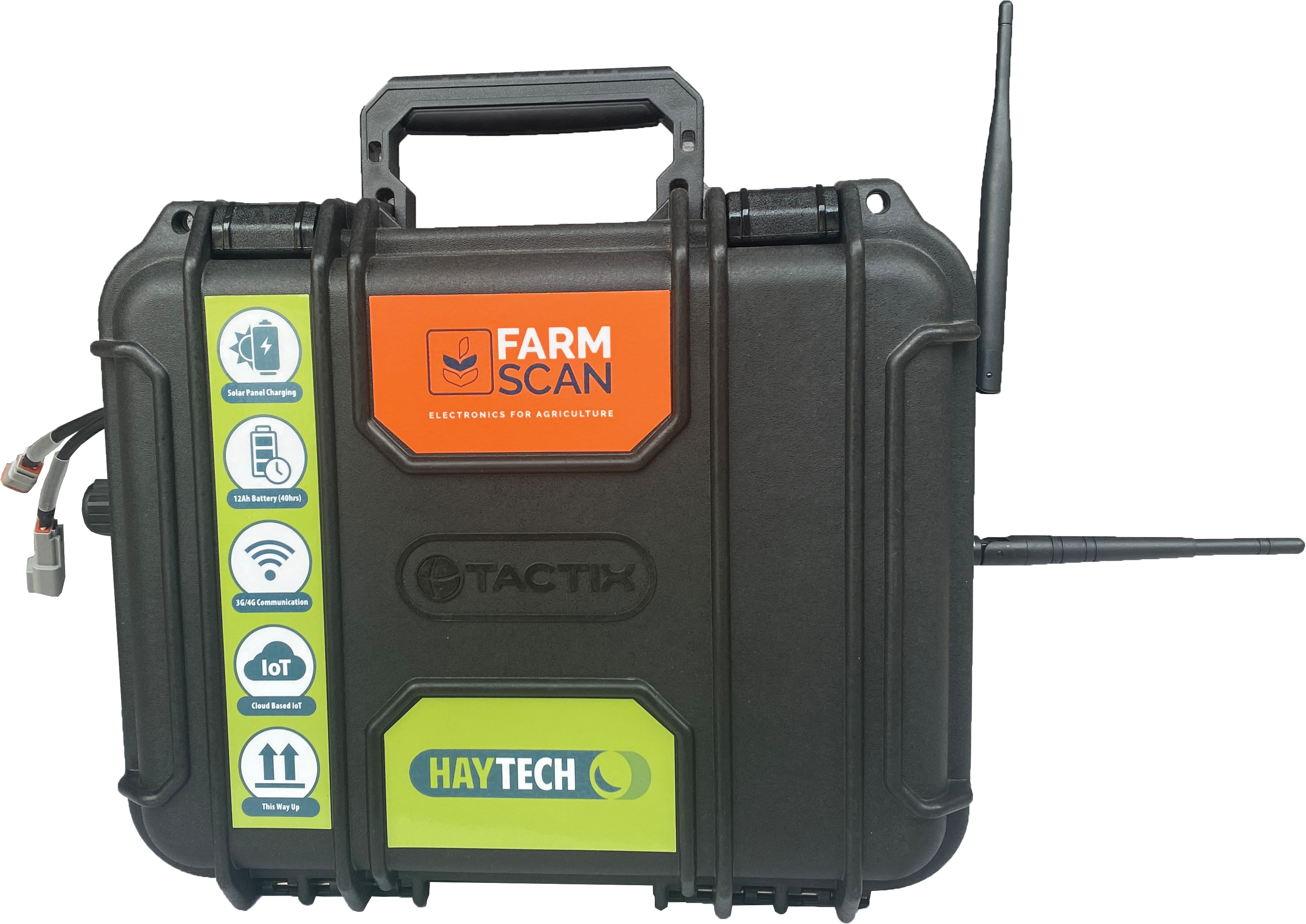 HAYTECH - System Information Page
$0.00
Price excludes GST

Quantity:
Are you doing enough to protect your farm?
Thousands of hay fires are recorded every year costing farmers hundreds of thousands of dollars through lost revenues and replacement of buildings and feed. Fermentation can cause bale temperatures to rise to dangerous levels in less than 24 hours.
Join the fast-growing group of farmers who have already trusted hay temperature monitoring to HAYTECH, the wireless solution that guards your hay 24/7.
and your hay quality?
Rising temperatures can have catastrophic effects on hay quality, but with HAYTECH you can always be sure you are selling top quality hay and reduce the likelihood of product damage.
Introducing HAYTECH...
HAYTECH is a wireless temperature monitoring system for your stored hay. The highly visible, bright orange probes are connected to the internet, allowing you to check the real-time temperature of your hay whenever you want through the free "Quanturi" secure online service.
You will also receive text alert messages to your phone if temperatures rise to unsafe levels.
The HAYTECH System Overview
HAYTECH Probes:
The HAYTECH system uses robust, highly visible sensor probes. With a spike length of 40 cm, they are designed for use with square or round bales. Each probe measures the hay temperature regularly every hour and transmits the data to the Repeater unit which is located inside or nearby the hay storage.
The safest plan is to place one probe in every bale, but even monitoring a portion of the haystack will increase security compared to manual temperature sampling. Every additional probe will improve situational awareness and peace of mind, and more probes can be added at any time, up to a total of 500 probes.
Repeater:
The Repeater is located in or near the hay storage area, and is an extra security device to guarantee good signal transmission between the probes and the base station. The Repeater collects the measurement data and transmits it wirelessly to your HAYTECH base station. Additional repeaters can also be added if necessary at additional storage locations or where distances between the hay storage location(s) and the base station are more than 200m.
Base Station:
The base station forwards the data to the secure "Quanturi" cloud server, from where you can check the probe temperatures at any time, and which sends warning and alert messages to your phone if temperatures go above your chosen limits.
We offer three base station options:
1:  Standard base station
The standard base station is 240V mains powered and connects to the internet via an ethernet cable. It is suitable for indoor use only and should be placed in your office or home, not further than 200m from the hay storage and repeater.
2:  3G/4G base station
The 3G/4G base station also requires 240V mains power, but does not require a fixed internet connection. It uses a SIM-card (your choice of provider) to communicate via the mobile network with the "Quanturi" secure cloud. It can be installed in a remote building with mains power, but not further than 200m from the hay storage and repeater.
3:  Solar base station
Similar to the 3G/4G base station but is solar powered, so it does not require mains power or a fixed internet connection. This is the best option if your hay is stored more than 200m from a mains power supply and fixed internet connection.
Our all-in-one  Solar Base Station Starter Kit is all you need to get up and running fast.
The "Quanturi" cloud server:
This is the web service for viewing the measurement data from the wireless probes and setting the alert levels that will trigger the SMS alarms. There are two options:
Quanturi "FREE"
This is the standard free service. Here you can set the warning and alarm temperatures for each sensor, and see all the sensors at one glance. The sensors are displayed with their ID and the latest measurement with timestamp. Hottest sensors are displayed on top by default. You can change the order by clicking on the column titles.
That's it. You can check on your hay whenever you want from your phone, tablet or computer. If temperatures rise above your chosen alarm points, you will receive an SMS alert.
Quanturi "PREMIUM"
PREMIUM is an affordable service plan that allows you to follow the temperature history of your probes, change the display name of each probe, make notes and place your probes in a handy virtual storage locator to find them easier in case of danger.